I know a book is fantastic when I have to create a new symbol in my annotation "system" while reading it. 
Thanks, F. Scott Fitzgerald, for writing a book in which this symbol is appropriate drawn next to so many passages: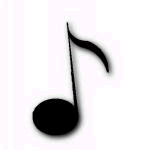 The Great Gatsby is lyrical genius.
Also, why is it so hard to underline things in Tumblr? Is there a way I can add a button next to the bold and italicize buttons? Going into the html and changing it manually is such a pain.